Other Tools
Top 50 Best Nickname
Top 50 Names ands Nicknames
What is CoolNicknames.net?
CoolNicknames.net is a specialized website that offers services for creating unique Free Fire names and attractive nicknames for social media, helping users easily create and find impressive names for their personal accounts.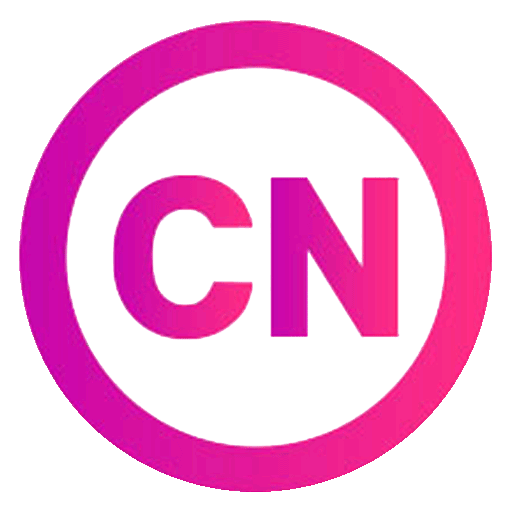 With thousands of unique, eye-catching, and diverse suggestions, CoolNicknames.net promises to be an indispensable source of inspiration for gamers and social media users.
Important Considerations for Choosing Nicknames for Girls
Finding a nickname is sometimes of the the challenging steps of moving to another country. Often times, girls will take on a nickname in order to facilitate integration into schools or even for work. Some names might be too difficult to pronounce, especially if the person is from a foreign country. There is a large variety of nicknames for girls, ultimately foreign girls will seek out names which are easy to pronounce and of short length.
The shorter the nickname, the easier it will be for others to remember. The next important thing to consider about a nickname is the meaning of the name. When people ask for your name, they will typically also ask you what the meaning is or what the reason was for choosing that name. Many cultures will give the names of family members in order to pay respect to them. When a girl who is named after a family member, they may be curious to find out more about their family history and explain it to others when they ask about her name. Since people are always asking what the meaning of a name is, it is important to choose a nickname with will have a meaning that fits the best.
It is also important to do some research to learn how common the name is in the region. If the name is very common in the area, it will be easily remembered by others. Some girls prefer to go with names which are a little more rare but still easily pronounced so that their names are more unique.
Even if a girl with a name that is difficult to pronounce does not choose a name for herself, her friends might begin to call her by a nickname because of their challenges pronouncing her real name. This might be an easy route to finding a nickname that fits, however the nickname given may not always be a good one or one that has a fitting meaning. Establishing the fact that a girl has a new name can be difficult especially if the family does not comply and continues to use her old name even in front of friends or colleagues. It is important to let family members know about the change so that they will help with the transition to a nickname.
A nickname will last for a long time once it sticks with people, so it is important to choose very carefully. If a girl keeps changing her nicknames too often, then it will be difficult for all her friends to remember what to call her. The names will not be as meaningful because they will keep changing all of the time. This can be very confusing to both friends and the girl who is changing her names constantly. This is why it is important to choose nicknames for girls carefully and do a little research about it before you start telling others that you want them to call you that.
Cool Nicknames for Guys
Read on for our take on nicknames for guy or, alternatively generate your own here.
The goal of most guys is to avoid a nickname, especially if it is one that is not too flattering. Cool nicknames for guys are out there, but the thing about nicknames is that many guys get them based on something they might not want to advertise. A guy with red hair might not mind the nickname Rusty. On the other hand, he may hate it. The old TV show "Leave it to Beaver" ran from 1957 to 1963. The main character played by Jerry Mathers was "Theodore Cleaver" who was nicknamed "The Beaver."
Nicknames can come about with something that rhymes with a given name as the case with "Beaver Cleaver." Cool nicknames for guys probably do not include ones like "Beaver" or even "Lumpy" who was the character, "Clarence Rutherford." "Lumpy" was a big bumbling kind of character and the nickname suited him even though it was far from cool. The descriptive monikers given to guys in their childhood might not apply when they turn into grown men.
The movie Top Gun had nicknames such as "Maverick" for Tom Cruise's portrayal of the character lieutenant "Pete Mitchell." Val Kilmer played lieutenant "Tom 'Iceman' Kazansky." Those were cool nicknames for guys who were US Navy fighter pilots. Even Anthony Edwards, who played "Goose," had a cool nickname in context. That is another thing about nicknames. They may sound cool among a group who knows the person and sound silly in other social circles. "Goose" may sound cool in aerial combat but not translate well if "Goose" goes into the public sector.
The nicknames, good or bad, that stick are ones given to guys from friends and family. It would be odd for a man to say something such as, "Hi, my name is Bob, but I want everyone to call me Ace from now on." He may end up with a nickname that he does not like if he tries that move. Bob, being short for Robert, is sort of a nickname. However, it is not one of the cool nicknames for guys. It is just the shortened version of a full name. William has the variants Willy, Will, Bill and Billy. Michael has Mike and Mikey. Steven wins for spelling variants such as Stephen, and even Stevon in use with the short version being Steve.
True cool nicknames for guys should accentuate a positive feature. The hit HBO miniseries "Generation Kill" was about the experiences of "Rolling Stone" reporter Evan Wright who was embedded with the first soldiers entering Baghdad in 2003. The characters have real life counterparts such as Alexander Skarsgård's portrayal of "Sergeant Brad Colbert" who had the nickname "Iceman" because he was cool under pressure. Even Evan Wright got the nickname "Scribe." Every military group has a "Doc" somewhere. In "Generation Kill," it was Navy Corpsmen "Robert Timothy Bryan" played by actor Jonah Lotan.
The key to finding the coolest nickname for a guy who is a friend is to pick something outstanding and positive about his character and find a word that is catchy and descriptive. The problem with nicknames today is that many guys get them from having participated in online forums or role-playing games. Most of those nicknames have no use outside of the limited social group of the online forum or game where it began. However, some guys only want a nickname online and prefer their given name to be used everywhere else. Going against the wishes of an individual when it comes to nicknames can cause some animosity, especially if the nickname is unflattering and sticks.
Sometimes, nicknames are regular names of other people. Back when the horror movie "Children of the Corn" was released in 1984, there were plenty of guys with red hair who started being called "Malachai" because they resembled the character in the movie played by actor Courtney Gains who has red hair. It was cool because "Malachai," a variant of "Malachi," was scary and the name sounded cool. The name "Malachi" is a Hebrew name that means "Messenger of God."
Since no self-respecting cool guy will ever ask for or give himself a nickname, it is up to his friends who hopefully are also cool to give one to him. Nicknames are a rite of acceptance in many groups such as sports teams and the military. They begin with childhood friends. Hopefully the nickname one gets stuck with is a cool one that accentuates a positive aspect of character and not one that is embarrassing or lame.
Mission and Function of CoolNicknames.net
Mission of CoolNicknames.net
Help users find unique, impressive names for their personal accounts.
Support users in creating names quickly, easily, and for free.
Provide inspiration for creating beautiful, fashionable names.
Build a community to share and discuss beautiful, fashionable names.
Function of CoolNicknames.net
Automatic name generation feature: Users simply need to enter some basic information, and the system will automatically generate appropriate name suggestions.
Name search by keyword: Users can enter related keywords to find reasonable name suggestions.
List of beautiful, fashionable names: The website provides a list of beautiful, fashionable names following current trends for users to refer to.
Save favorite names feature: Users can save the names they like, making it easy to search for them in the future.
Development Direction of CoolNicknames.net
Expand diverse, rich name sources
CoolNicknames.net continuously updates and expands the source of beautiful, fashionable names to meet the increasingly diverse needs of users. In addition, the website will actively cooperate with international partners to bring new, unique names from around the world.
Improve and develop new features
CoolNicknames.net constantly strives to improve existing features and develop new, attractive features to provide the best experience for users. Some upcoming features include creating names based on feng shui, creating names based on personal preferences, and integrating support for creating names for various games and applications.
Build a community, connect users
CoolNicknames.net aims to build a strong community where users can share, discuss, and interact about beautiful, fashionable names. At the same time, the website will organize events and contests to stimulate creativity and interaction among users.
How to Create Free Fire Names on CoolNicknames.net
Visit CoolNicknames.net website.
Select "Free Fire" from the main menu.
Enter basic information, including gender, age, and personal preferences (if any).
Click "Create Name" to let the system automatically generate suitable name suggestions.
Choose your desired name and use it for your Free Fire account.
Social Media Characters and Beautiful Nickname Suggestions
Special Social Media Characters
CoolNicknames.net provides special characters, making your name stand out on social media. Some popular special characters include: ★, ☆, ☠, ♡, ☺, ₳, ₦, ღ, ☼, etc.
Beautiful Nickname Suggestions
Names related to favorite movies, comics: IronMan, Naruto, WonderWoman, etc.
Names combining real names and special characters: ★Tom★, ☆Sara☆, ☠Jack☠, etc.
Conclusion
CoolNicknames.net is a useful website that helps users easily create beautiful, unique names for Free Fire accounts, social media, and many other applications. With a strong development direction, CoolNicknames.net promises to become an indispensable source of inspiration for gamers and social media users worldwide. Visit CoolNicknames.net today to explore and create impressive names for yourself!